We kick off the New Year with a new author on our site. Meet Hameed Tasal.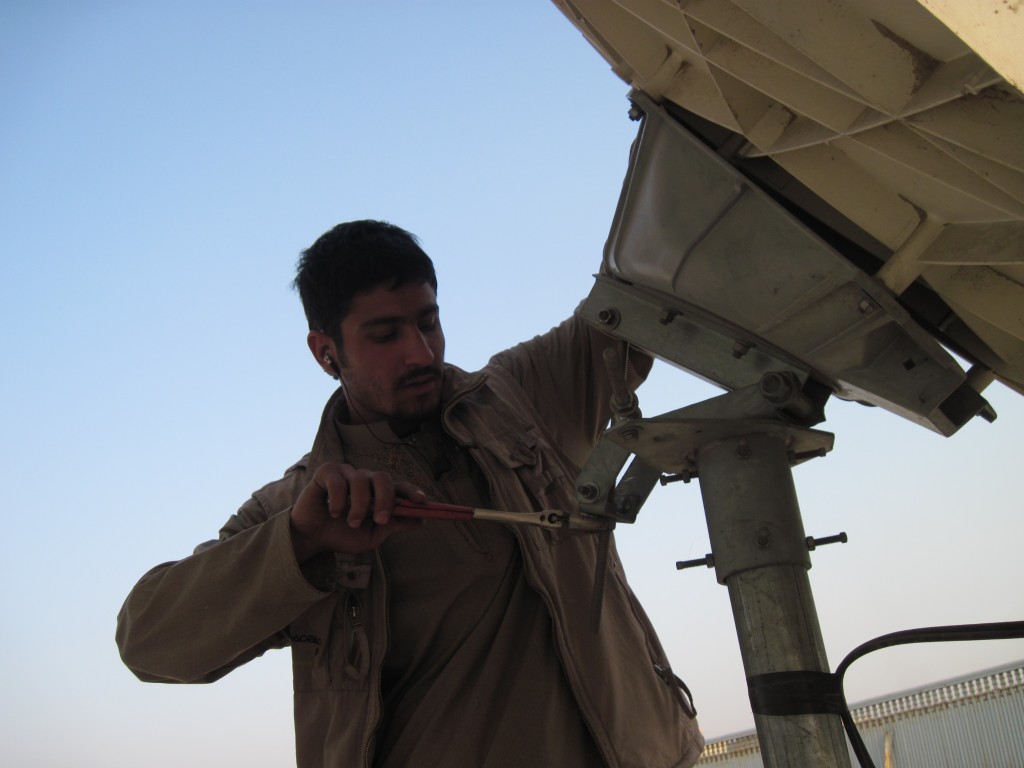 Here Hameed is align­ing the Satel­lite receiv­er dish atop the Taj. See the ear­phones? He's not rock­ing out to blas­phe­mous tunes, but lis­ten­ing to the diag­nos­tic pitch that tells him if the info can­non is hit­ting the target.
And he's no stranger to big name pub­li­ca­tions (such as Jalala­good) hav­ing been inter­viewed for the Boston Her­ald this April. Worth a read.
Pages
Categories
Recent Comments