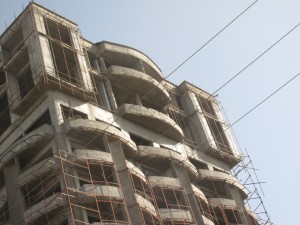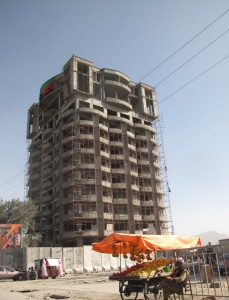 One month ago less than a dozen of Tal­iban attacked Kabul city.
Look at all those bul­let marks on one of the build­ings that they hid in in the first photo. They were fir­ing out of this build­ing. This build­ing is still under con­struc­tion. It's already very pop­u­lar all over the coun­try and world­wide. Nice name for the build­ing. Kab­u­lAt­tack Plaza! They don't need to rename it or do fur­ther mar­ket­ing for it

. Here is an inter­est­ing link: Tal­iban and NATO-led forces engage in war of words on Twit­ter.